Haad Thong Lang 2
To Rent ~ Haad Thong Lang ~ Beachfront ~ Swimming Pool ~ Air conditioning ~ Internet Access ~ Gym / Fitness Equipment ~ Private Garden ~ Terrace ~ Sala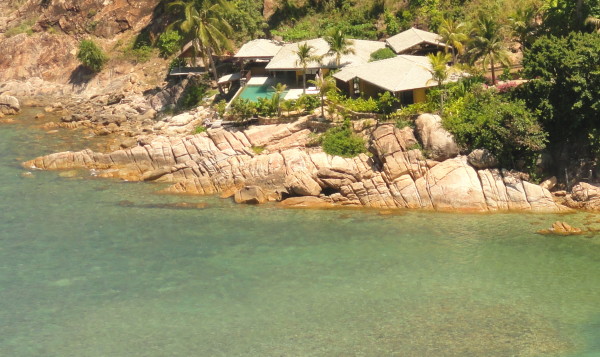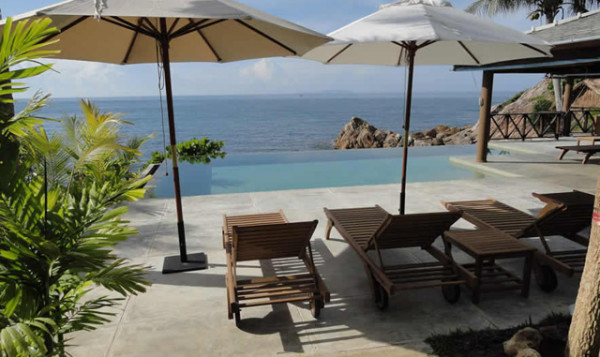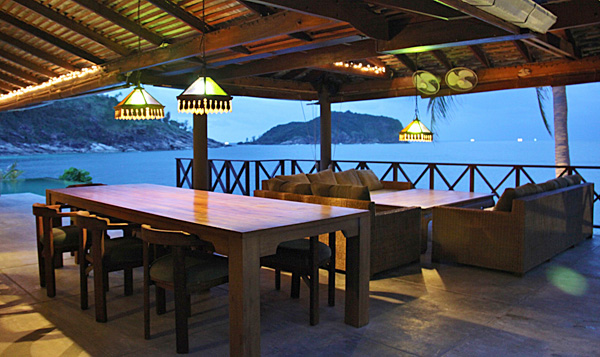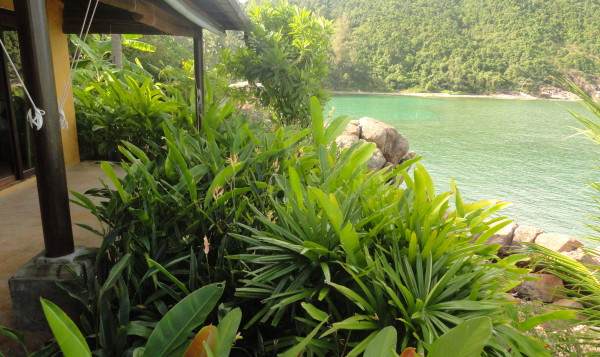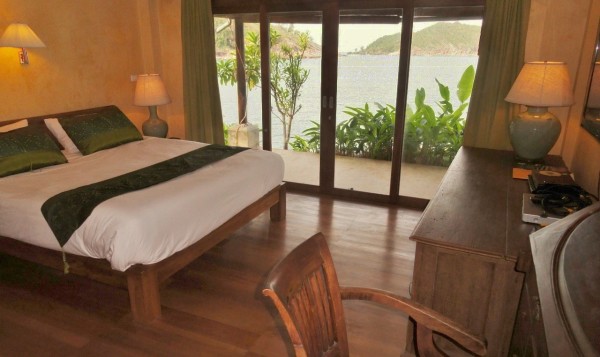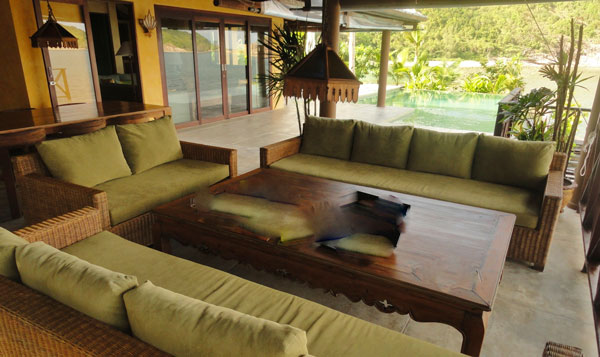 This villa is situated on the small quiet bay of Haad Thong Lang on a large plot of land with around 150m of sea frontage, delimited in both extremities by two rocky outcrops giving total privacy – you won't see tourists walking in front of the villa and no neighbouring villas are visible to spoil the breathtaking sunset views.
The fisherman's village of Chaloklum is 2 km away and the port town of Thong Sala, with a post office, banks, private hospitals, supermarkets and restaurants is just 10 km by a new road.
Features
The villa is of meridional style. All the furniture is heavy, ancient colonial teak wood and all the floors are wooden (except inside bathrooms)
The main living room has comfortable sofas and dining table for up to 10 persons and has an office-corner with an Internet connection. Wifi Internet is available throughout the villas
Situated on the outside terrace, looking over the swimming pool and on to sea, there is a lounge area with sofas and dining table, also for 10 persons
Small fitness room
10 by 5 metre chlorine free infinity swimming pool
Car parking at the entrance
Hifi installation, both inside and outside, complete with a DVD/CD player and iPod connection
Services
Four full time staff, English speaking butler, gardener, private chef, housekeeper
Free American Breakfast
The rooms are cleaned every day
Bed sheets changed every three days and bath towels changed as needed
Beach towels are available as required
Laundry every day by external service (not included in price)
Private home Thai massage by request (not included in price)
Rates
4 rooms + appartment (6 rooms, up to 10 persons) , apartment including:
1 main room
2 bathrooms
1 small lounge-office* with television
One of these rooms can be furnished with 2 single beds, instead of king size bed, on inquiry. Two of these rooms can possibly communicate, for a family with children.
Every room is fitted with its personal air con, has terrace looking onto the sea and is equipped with a bathroom shower-garden and king-size bed with bedding top of the range.
*could be fitted with queen-size bed for children(s)
LOW SEASON
May 1st-June 30th Oct. 1st-Dec. 19th 16,200
MEDIUM SEASON
Mach 1st-April 30th July 1st-31st Sep. 1st-30th 19,800
HIGH SEASON
Jan. 10th- Feb. 28th Aug. 1st-31st Dec. 20th-26th 23,400
PEAK SEASON
December 27-January 9th 30,600
Minimum stay:- 5 nights, Peak Season:- 7 nights
35,000 Thai Baht refundable deposit required upon check in
Make an enquiry :