Allow us to present our range of luxury villas for rent, sale and development on the unique tropical island of Koh Phangan, Thailand.

The island of Koh Phangan, sometimes referred to as Koh Samui's pretty little sister, is situated south of Bangkok in the emerald seas of the Gulf of Thailand. The clear, warm waters give way to white sandy beaches flanked by coconut groves. Ninety five percent of the island is characterised by rainforest enveloped mountains. The remainder comprises over twenty picturesque beaches, each displaying it's own unique character. The climate is tropical all year round and the small island benefits from a constant, cool breeze.

Every property we present has undergone a thorough inspection and appraisal. We insist that all our rental properties have staff on hand to ensure maintenance is carried out on a regular basis. In short, whether you're looking for a luxury villa to rent or buy on the island, we make absolutely sure that your Koh Phangan luxury villa experience is the best it can be.

So why not laze the day away in your private pool or relax in the shade with a good book? Here is the ideal opportunity - indulge in this unique and private style of accommodation today - you'll be glad you did!
Property of the month: Dee Dee Villa Retreat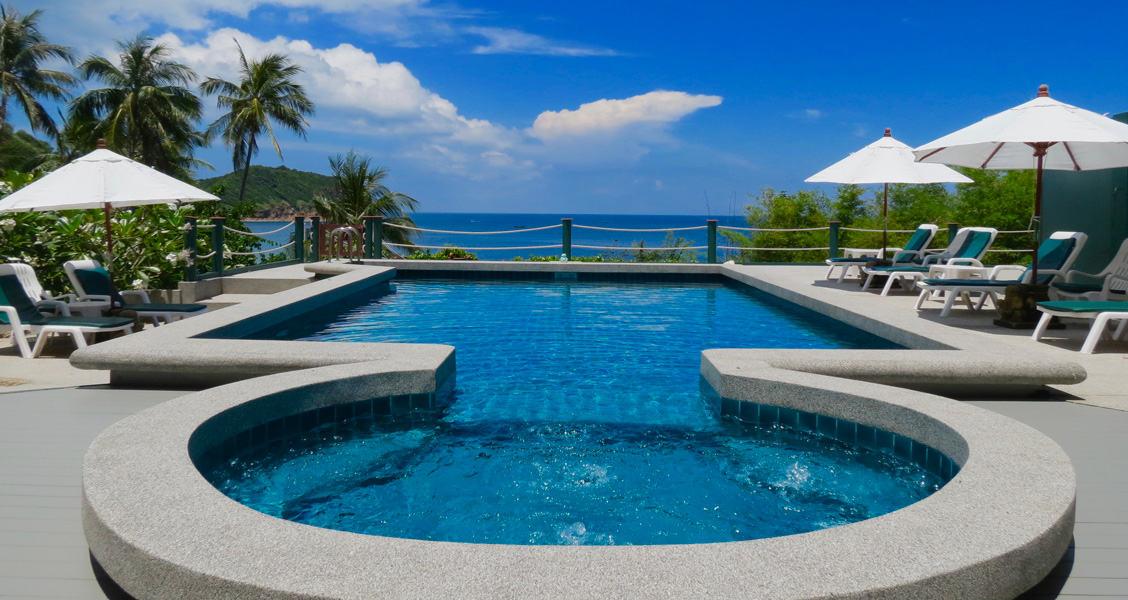 Dee Dee Villa Retreat is an opulent FAMILY HOME that is rented out for a select few months of the year. Its is a Thai/European family owned business, now in it's 11ᵗʰ year. We have built up a reputation whereby the majority of our bookings are returning guests or personal recommendations. More Details