Hin Ngam 1
To Rent ~ Hin Ngam ~ Sea Views ~ Internet Access ~ Terrace ~ Sala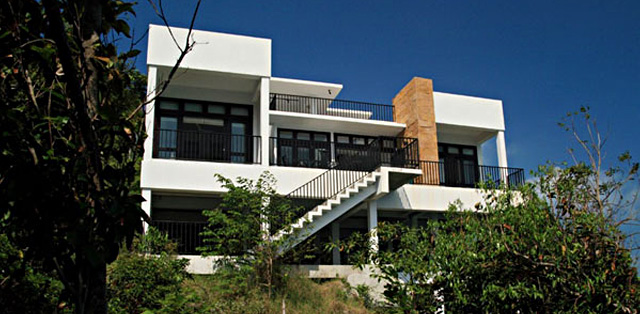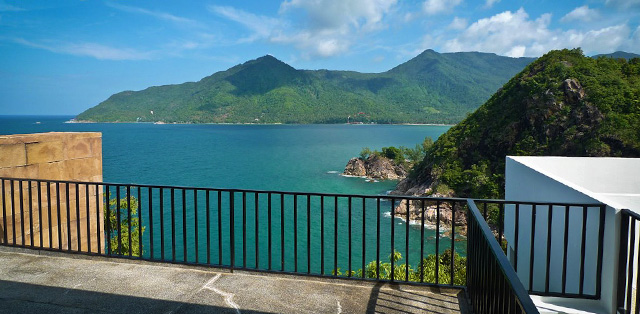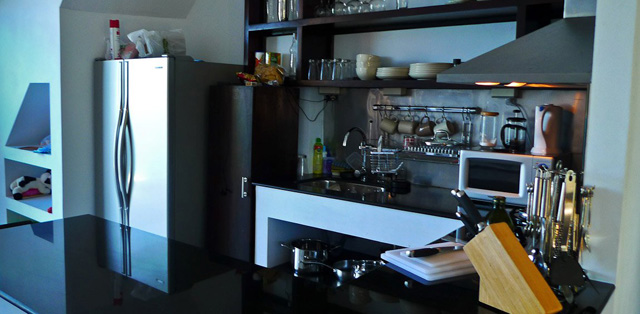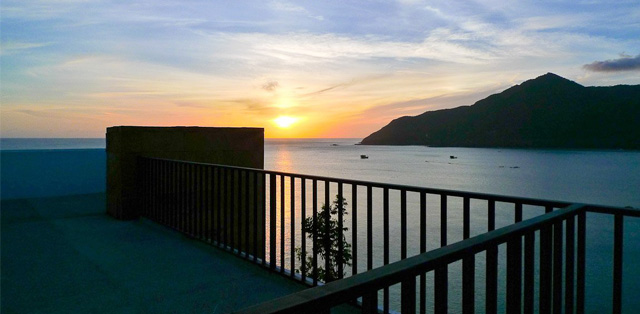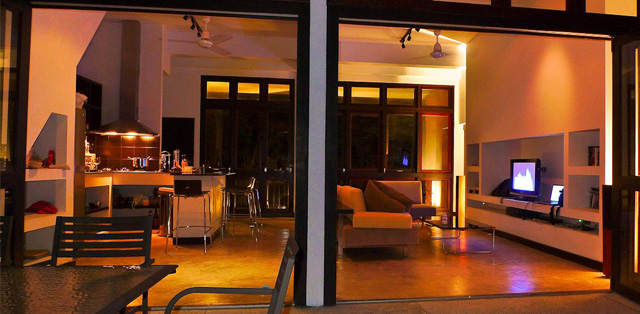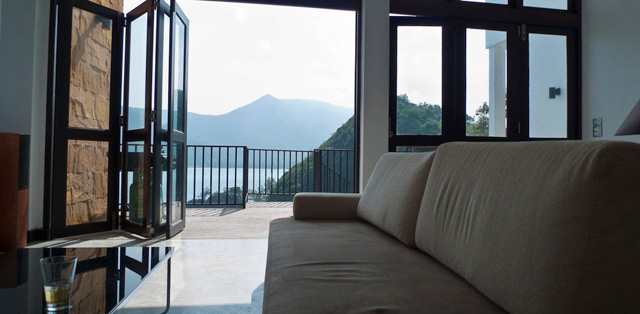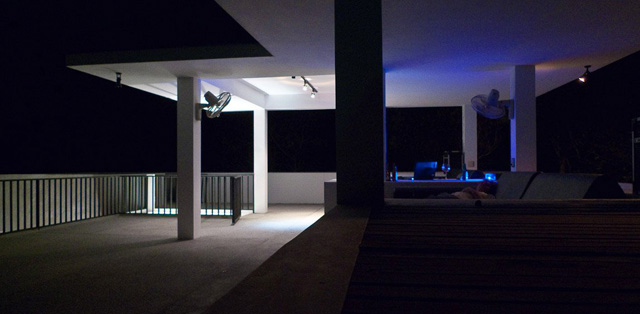 Located directly above Ao Hin Ngam, Chaloklum, Koh Phangan, The villa is a self-catering rental property with maid service and laundry facilities. A gourmet kitchen including hob, island, microwave and all necessary cooking equipment are part of the package.
This Koh Phangan rental beach house is furnished in a clean modern style chosen to highlight the spectacular views from all rooms of the house — the clean lines do not detract from the breathtaking views visible through the floor to ceiling glass at both ends of the shared lounge and kitchen area. Likewise, bedrooms and bathrooms all have spectacular sea views. From the bedrooms, private balconies open up to the sea, while in the main living area folding doors open wide to provide a seamless connection between you and Chaloklum Bay.
Both bedrooms in this luxury beach house for rent are self-contained with en-suite bath and provide easy access to the common lounge kitchen area without sacrificing privacy. The house is ideal for either couples or families. Air conditioning in each of the bedrooms ensures a comfortable nights sleep. Three metre ceilings and ceiling fans in the main lounge combine with the house's natural ventilation to keep the living area cool and comfortable.
From the sundeck off the main lounge area, a set of stairs lead to a partially covered roof deck/lounge area almost as large as the main floor of the house. At a height of over 110 m above Chaloklum Bayl, the roof deck sits well above the surrounding tree canopy and provides a breathtaking 300+ degree view of the Koh Phangan coastline, Chaloklum Bay, and inland Koh Phangan mountains. Directly in front of the house a lush green rock cliff plunges to the sea below, providing an excellent focal point to the endless ocean view.
Gates and railings througout ensure the safety of your family's children and adults alike.
We rent exclusively to honeymooners, couples and families and are not looking to rent to party groups. The house sleeps a maximum of 4 adults, though additional beds are available for children.
Floorplan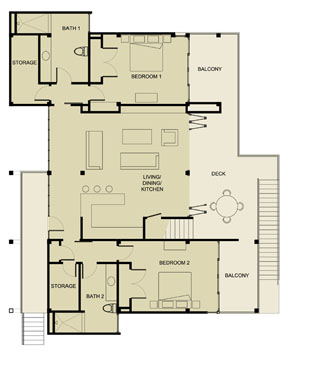 Facilities
Roof deck with 300 degree view of surrounding sea, bay, village and mountains
Two bedrooms with air conditioning and en-suite bathrooms
Fully equipped Western style kitchen
Large indoor and outdoor dining / living areas
Modern, clean interior decor
Car parking at the entrance
Extensive views over Chaolklum bay and fishing village
Widescreen TV
Safety gates and railings througout
Rates
| | | |
| --- | --- | --- |
| Peak Season | Xmas/New Year December 10 – Jan 15 | Please enquire for rates. |
| High Season | Jan 16 – April 30, July 1 – August 31 | 6500 night (minimum 5 nights) |
| Low Season | May 1- June 30, September 1 – December 10 | 5500 night (minimum 5 nights) |
Make an enquiry :